Press Release, Oct 4, 2017
National Nonprofits Launches New Nationwide Service to Connect Nonprofits with Talented Managers and Executives.
WASHINGTON, DC, Oct 4, 2017 –National Nonprofits announces the launch of a new premier online job board (https://nationalnonprofits.org) to help connect nonprofit employers with talented leaders and professionals. The service is designed to help employers recruit and hire senior talent, while connecting qualified job seekers to the next step in their career.
"Highly qualified professionals appreciate a service where jobs and organizations are vetted and it's a breeze to apply for a position," says Osvaldo Gomez, National Nonprofit's founder and CEO. "Instead of sifting through various sites, they can go to one source for compelling jobs with reputable organizations."
With more than 1.4 million registered nonprofit organizations in the United States, 10% of the domestic workforce—14.4 million people—are employed by the nonprofit sector. As of 2013, the nonprofit sector accounted for 5% of the nation's GDP. (All stats from McKeever, Brice and Gaddy, Marcus, 2013, "The Nonprofit Workforce: By the Numbers," Nonprofit Quarterly).
Gomez hopes that in addition to serving existing nonprofit professionals, "the new service will also begin to attract talent from outside of the nonprofit sector and draw professionals seeking greater job satisfaction who want to give back to society."
How It Works
National Nonprofits enables employers to create a customized 'Careers' page they can link to from their website, which automatically streams all active positions. Applications are sent through the site, and dashboard features make it easy for recruiters to message candidates and short-list those that are a good fit. All communications are also sent to the user's email, and archived within their account for future reference.
Benefits for job seekers include a quick application process (candidates need only upload their resume once, craft a quick cover letter, and click 'Apply'), customized job alerts, and a free account with all of their job applications and communications history.
About National Nonprofits
National Nonprofits is a socially conscious company committed to helping the nonprofit sector thrive in the United States. It recognizes the essential role nonprofits play in providing food, healthcare, housing, education, legal services, and quality of life through arts and culture - to millions of people. Without a vibrant nonprofit sector many basic human needs would  go unmet. National Nonprofits sees great talent as key to helping nonprofits be successful in their mission.
Contact:
Osvaldo Gomez
Founder and CEO
National Nonprofits
720-737-8964
[email protected]
https://nationalnonprofits.org/
# # #
Logo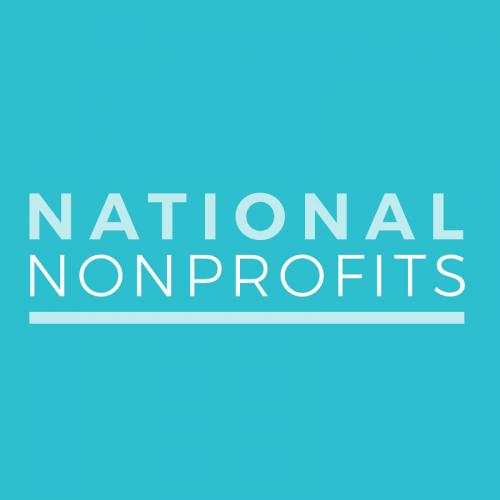 Contact
Osvaldo Gomez
Founder and CEO
National Nonprofits
720-737-8964
[email protected]
https://nationalnonprofits.org/