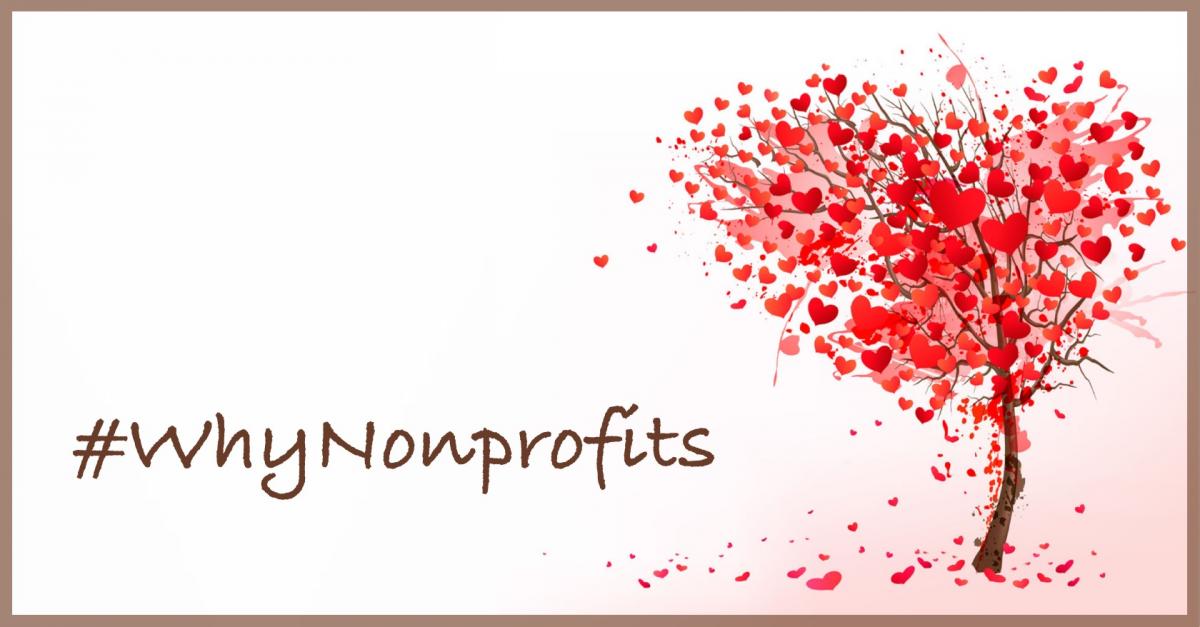 The nonprofit sector is a vibrant and diverse force in our country. For every good thing we hold dear, there is a nonprofit dedicated to preserving it. For every problem, there's a nonprofit fighting to solve it.
A staggering 1.4 million nonprofit organizations are registered in the U.S., employing over 10% of the workforce. That's a powerful force for change.
We want to remind individuals and communities that we are powerful and can make a real difference when we align ourselves with organizations already working on the issues we care about. The more people become active, the more of a difference we can make together.
Let's highlight the life-changing work being done by nonprofits and inspire our communities to support them. Post on Twitter or Facebook with your answer to any of these questions:
Why are nonprofits so important?
How are they changing lives?
How have you seen a nonprofit make a difference?
What nonprofit project inspires you?
Don't forget to add the hashtag #whynonprofits
#WhyNonprofits Contest
Posts on Twitter or Facebook with the hashtag #whynonprofits could win a one-year, unlimited-posts employer account for the nonprofit of your choice (a $4,999 value) at NationalNonprofits.org.
Your post can be inspiring, poignant, devastating or funny. That's the reality of nonprofit work. Share your fight or your passion. Share an inspiring success story. Share the reason for your nonprofit's existence. Or share how a nonprofit has changed your life. Your post can be about the work of a particular organization or nonprofits in general.
Why #WhyNonprofits? Why Now?
The goal of this campaign is to engage more people in the work of nonprofits as volunteer, donors or employees. The timing of the campaign is intended to help rally support for state giving days and Giving Tuesday on November 28.
Contest Rules
1) Your Facebook or Twitter post must include a response to the question "Why Nonprofits?"
2) Your post must include the hashtag #whynonprofits
3) Your entries must be posted before midnight (EST) November 24, 2017.
4) Post as many entries as you want. Tagging your organization can help promote your org at the same time.
5) The most shared/liked/retweeted post as of midnight, November 24, 2017 wins!
Note: Any post that we consider offensive, discriminatory or otherwise contradicts the spirit of the campaign, may be disqualified at our discretion.